Teaching and Training Responsibilities
---
Responsibilities
I was a Clinical Adviser to over 150 students from King's College London School of Medicine from 1998 - 2013. I was regularly praised and thanked by my students for the unusual quality and consistency of my Pastoral Care to them. It was a privilege to see nearly all of my students pass their finals, and then go on, almost without exception, to achieve great things (some of my earliest students are now themselves Consultants, while others have left mainstream medicine to explore amazing new avenues). I still continue to receive many professional and personal updates, reference requests, and personal visits, from former students.
I was Directorate Tutor for the Renal Department and coordinate all aspects of SHO education, training and recruitment for the Department (1998 - 2005)
I received a Thames Postgraduate Medical and Dental Education-supervised "Certificate in Teaching" (2001).
I was responsible for the development of a postgraduate education programme in the renal unit. I set in place a renal medicine and transplantation lecture series for the renal SHOs on the Guy's site. I also organised the renal SpR education scheme.
I was on the Monospeciality Training Committee, and supervise and oversee the Regional Training programme for South East and South West Thames Nephrology SpRs (1998 - 2004).
I was Royal College Clinical Tutor for Guy's Hospital (2000 - 2005). I organised the delivery of the general professional training for medical SHOs for the Trust. I also successfully organised the RCP 2000 - 2001 SHO inspection visits, and co-ordinated the Trust response, eventually gaining full 3 year recognition of all posts.
Professor David Goldsmith Emeritus Consultant Nephrologist
MA, MB BChir, FRCP(Lond),FRCP (Edin), FASN, FERA
Editorial Duties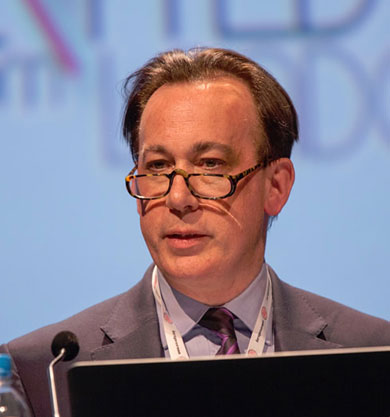 I act as a regular reviewer of papers for Nephrology, Dialysis and Transplantation; American Journal of Kidney Diseases; Kidney International; Journal of the American Society of Nephrology; Diabetes Medicine; Atherosclerosis, Nephron Clinical Practice, International Urology and Nephrology, International Journal of Clinical Practice (I am now renal section/associate editor) and many other journals on an occasional basis. I review about 40 manuscripts / year.
Member of the Editorial Board for the Journal of Renovascular Disease (2002 - 2004).
An Editor of Nephrology, Dialysis, Transplantation - Educational (2003 - 2005). Editor-in-Chief Carmine Zoccali.
Co-Editor of the Journal of Nephrology (2006 - 2009) with Francesca Mallamacci.
I was a core-reviewer and one of six nephrological contributors to the respected Royal College of Physicians-Blackwell Publications "Medical Masterclasses" which involves a novel internet-based project compiling self-assessment exercises and providing journal reviews aimed at Membership and also CPD (2001 - 2004).
A member of the Editorial Boards of Nephrology, Dialysis and Transplantation (2005 - ), Nephron Clinical Practice (2008 - 2011) and International Urology and Nephrology (2007 - ).
Subject reviewer in the Kidney Disease section of F1000 (2006 - 2015).
I was Associate Editor of the Clinical Journal of the American Society of Nephrology (Editor-in-Chief Gary Curhan) : (2011 - 2014).